Accommodations
St Julien Hotel & Spa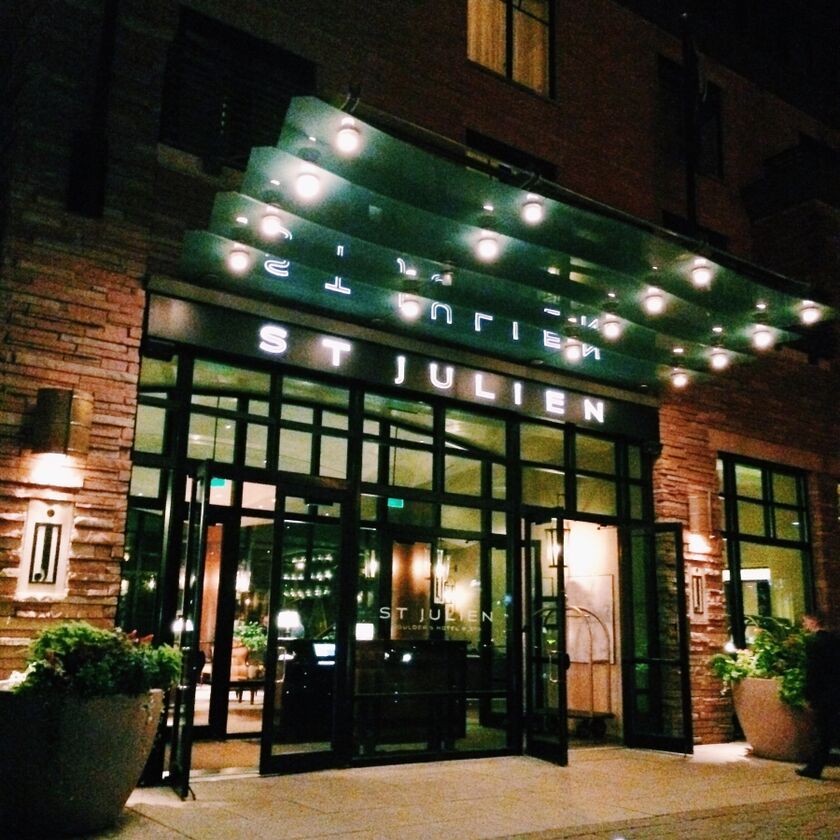 900 Walnut St, Boulder, CO 80302, USA
(720) 406-9696
The guest room block is under "Hazelwood & Ritchie Wedding" - check-in starts at 3:00PM and checkout time is 11:00 AM.
Courtyard by Marriott Boulder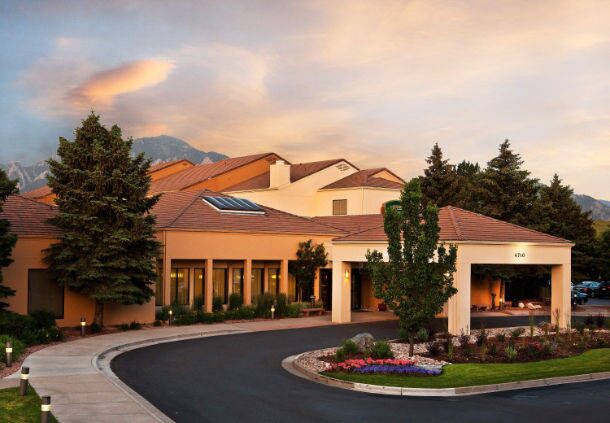 4710 Pearl E Cir, Boulder, CO 80301, USA
303-440-4700
Please call Marriott Reservations at 1-800-321-2211 or 303-440-4700 on or before Friday, August 10, 2018, to make your room reservations.
When making your room reservation please use "Hazelwood Ritchie Wedding Room Block" group staying at the Courtyard Boulder,
located at 4710 Pearl East Circle, Boulder, CO 80301 to ensure you receive the right rate.
Check-in starts at 4:00PM and checkout time is 12:00 PM.
This hotel is 3 miles (10 minute drive) away from the ceremony/reception location
Travel and Transportation
Parking
Guests looking for parking can use the services of St. Julien Hotel & Spa valet for $20 per vehicle, per night.
Guests looking for parking for the day, not overnight, can use the services of St. Julien Hotel & Spa valet for $12 per vehicle.
Self-parking is available in the City of Boulder parking garage beneath the hotel (10th & Walnut). This parking garage is FREE on Saturdays & Sundays and has an elevator from the parking garage into the hotel lobby.
There are other public parking garages and street parking which can also be utilized.
Green Ride Shuttle
It runs regularly from ground transportation at the airport, it is necessary to have a reservation from the hotel back to the airport. However, you can make a reservation on their website.
The trip takes about an hour and a half, and the shuttle leaves the airport at about 30 minutes after the hour.
The cost is $34 per person each way.
To use this shuttle, proceed to the Green Ride Shuttle ticket counter to the left on the 5th level off the escalator to baggage claim.
St Julien Hotel & Spa Town Car
900 Walnut St, Boulder, CO 80302, USA

The St. Julien Hotel does not have a hotel shuttle from the airport.
You can arrange for a town car through the Concierge Desk. The cost is $130 (all-inclusive to include the transfer, toll charges and gratuity) each way, with the advantage being that the trip takes 45 minutes instead of the hour and a half. The cost of an SUV is $160.00 (again all inclusive).

Taxi
You could also take a Taxi from the Denver airport, they are always waiting outside the baggage claim area.
The flat rate fee is $87.00, if they take the toll way they will add another $12.00 to the fare, just about $100.00 not including gratuity.
There is also Uber and Lyft available at the airport.
Car Rentals at Denver International Airport
Denver International Airport has more than 10 major rental car companies serving Colorado travelers. Car rental agencies are located on airport property and provide courtesy shuttle service to and from Jeppesen Terminal. Shuttles pick-up and drop-off from Jeppesen Terminal Level 5, Island 4, outside doors 505-513 (east side) and 504-512 (west side).
Things to Do
Chautauqua Park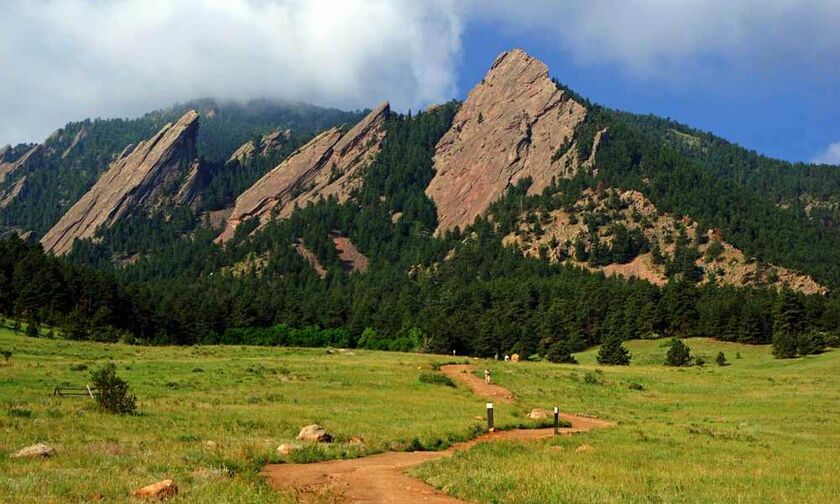 Baseline Rd & 9th Street, Boulder, CO 80302, USA

Chautauqua Park is 40 acres of trails and open space, ranging from easy to difficult hikes. Black bears and mountain lions inhabit this area. Many other wildlife species are common including birds of prey, mule deer and coyotes.
Celestial Seasonings Tour Center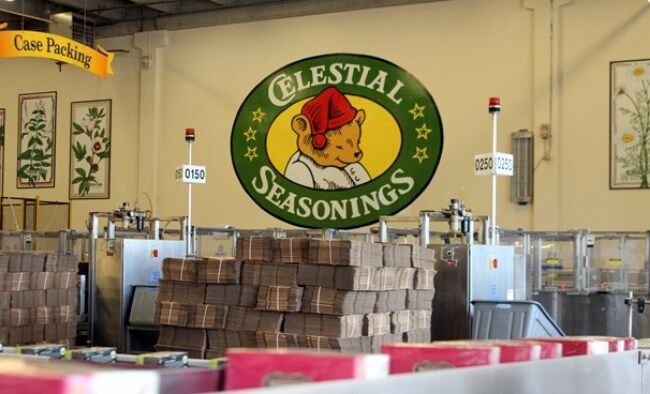 4600 Sleepytime Dr, Boulder, CO 80301, USA
303-581-1266
Visit the Celestial Seasonings headquarters in Boulder, Colorado and unlock the mysteries of tea with a guided tea tour. During the 45-minute tour, you'll get a behind-the-scenes look how tea is made – from raw ingredients to finished products – plus see unique attractions like our famous Mint Room
Pearl Street Mall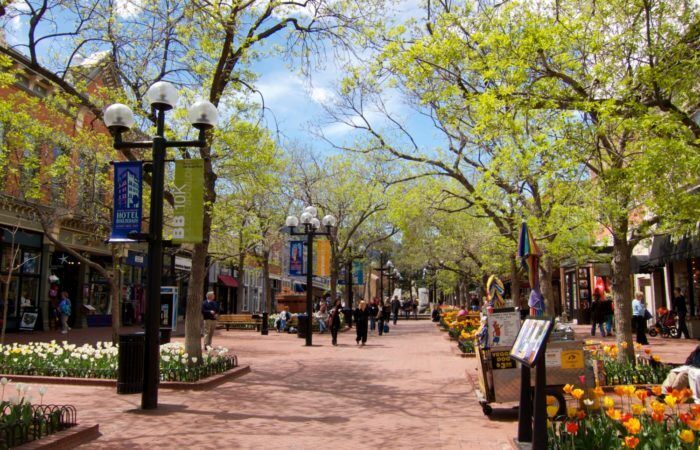 Pearl St, Boulder, CO 80302, USA

Boulder's historic shopping and entertainment district is a must see. Street entertainers, galleries, restaurants, shops, historic buildings – the heart of Boulder and walking distance from the St. Julien
Red Rocks Amphitheatre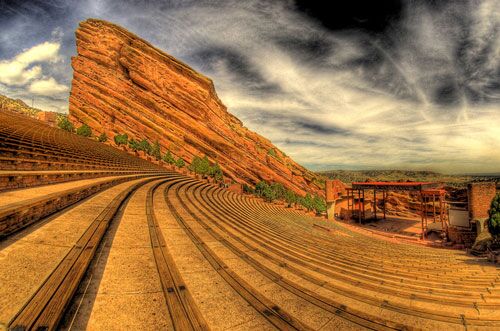 18300 W Alameda Pkwy, Morrison, CO 80465, USA

If you think of Red Rocks Park as just a beautiful place to see a concert, think again! Around you are 738 total acres of deer, dinosaurs, pines and prairie, geological wonders and spectacular vistas. At 6,450 feet above sea level, Red Rocks Park is a unique transitional zone where the Great Plains meet the Rocky Mountains.
The Boulder Dushanbe Teahouse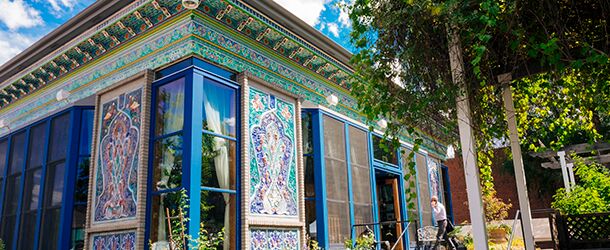 1770 13th St, Boulder, CO 80302, USA
303-4424993
Handcrafted by over 40 Tajik artisans, the Teahouse is a feast for the eyes with its vibrant colors, patterns and furnishings. The Teahouse features an eclectic, international menu and teas from all over the world. Traditional ethnic world cuisine Open Breakfast, Lunch, & Dinner Mon-Sun 8am-9pm Traditional Persian Teahouse with over 100 types of teas and a full bar.
Boulder Creek Path & Tubing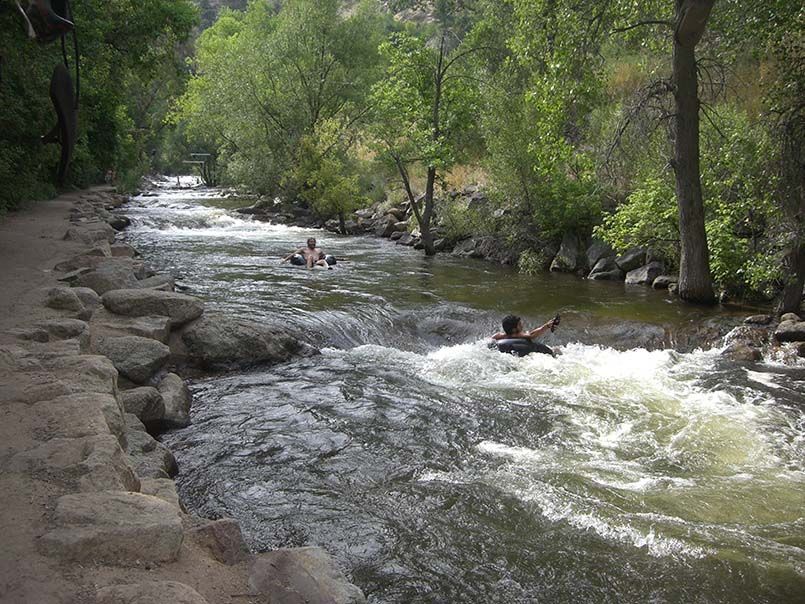 Boulder, CO 80302, USA

Boulder Creek Path is about 5.5 miles long and runs to Boulder Canyon.The path is great for both recreation and people-watching.
Tubing Boulder Creek is a local rite of passage, not to mention an adrenaline-fueled adventure. Big drops, roiling rapids, refreshing cold water, and a leafy canopy make this the perfect outing for a hot summer day. Locals recommend the best stretch to get on is at Eben G. Fine, just west of the Pearl Street Mall, downtown. The local park often houses picnic-goes, families and young crowds playing soccer or laying out to enjoy Colorado's famous levels of sunshine.

Tubes are available at the following Boulder locations.

Whitewater Tube Co.
3600 Arapahoe Ave
720-239-2179

McGuckin Hardware
2525 Arapahoe Ave

Big O Tires
3000 Valmont Road

Boulder Farmers Market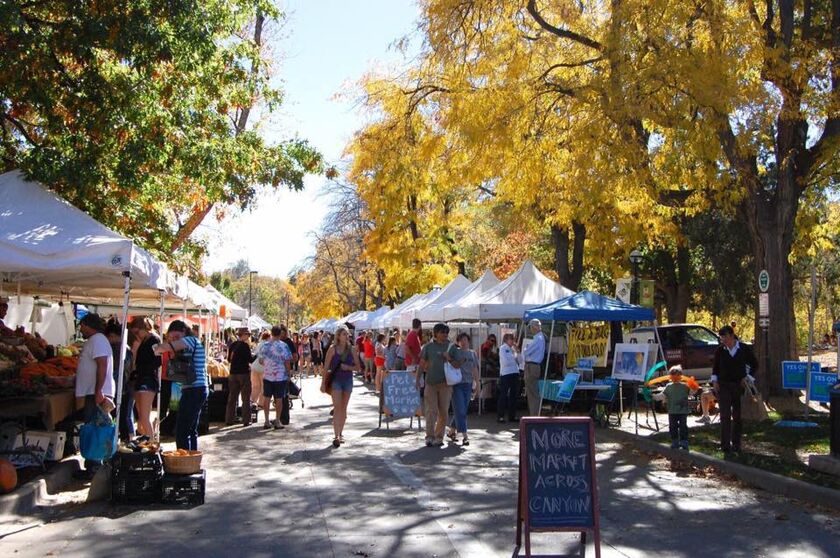 13th St, Boulder, CO 80302, USA

This outdoor market has been a hub for local food and community for nearly 30 years. Unlike many markets, everything here is strictly local — grown or raised in Colorado.
The Boulder Farmers Market was named the #1 Farmers' Market in the U.S. by USA Today 10 Best Readers' Choice in August 2015.
Saturdays 8 am–2pm, April through November
13th St. from Arapahoe Avenue to Canyon Blvd. - right behind the St. Julien Hotel